Technical Background
How it works - Technical Overview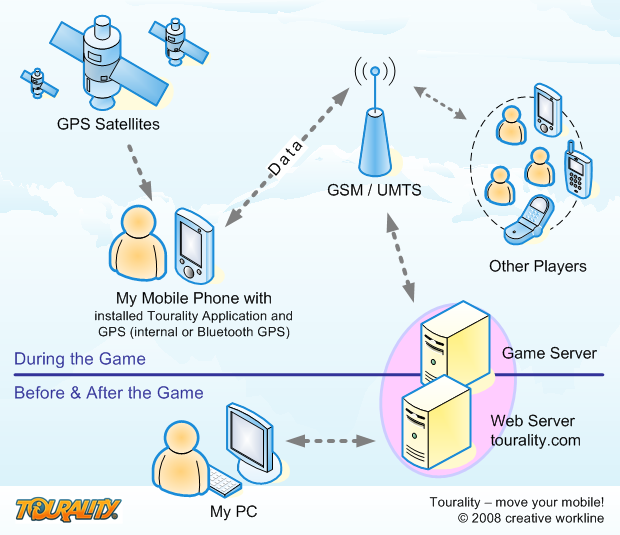 Before the game you may create "Tourality Content" (Spots, Points of Interest and Game-Templates) with your PC on tourality.com.
During the game your mobile receives GPS signals (via an external Bluetooth GPS receiver or an integrated GPS module). Furthermore Tourality communicates via the Internet connection of your mobile phone (GPRS, UMTS) with co-players and the Game Server.
After the game you'll find personal statistics and highscores at "myTourality" on tourality.com.